Prof. Richardson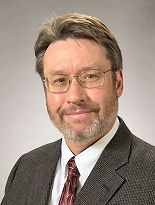 David E. Richardson Interim Dean Professor of Chemistry College of Liberal Arts & Sciences Department of Chemistry Center for Catalysis University of Florida
Mailing Address: Professor David E. Richardson Department of Chemistry P.O. Box 117200 University of Florida Gainesville, FL 32611-7200
der@ufl.edu office: CLB 410A phone: 352-392-0545 fax: 352-392-3255
Areas of Research Specialization: Physical Inorganic Chemistry, Bioinorganic Chemistry, & Catalysis.
Employment
University of Florida

Senior Associate Dean, CLAS, 2009 – present
Associate Dean, CLAS, 2008 – 2009
Interim Associate Dean, CLAS, 2007 – 2008
Chair, Department of Chemistry, 2000 – 2006
Professor, 1994 –present
Tenured, University of Florida, 1988
Associate Professor, 1988 – 1994
Assistant Professor, 1983 – 1988
Graduate Faculty Status, University of Florida, 1983

Stanford University

NIH Postdoctoral Fellow, 1982 – 1983

Massachusetts Institute of Technology

NIH Postdoctoral Fellow, 1981 – 1982
Education
Furman University, B.S.  Chemistry, 1976
Stanford University, Ph.D.  Chemistry, 1981
Biosketch
Professor Richardson is Senior Associate Dean of the College of Liberal Arts & Sciences and Professor in the Department of Chemistry. In the dean's office, he serves as senior associate dean with a focus on faculty affairs. He previously served the college as Associate Dean for Research. His research program focuses on the study of reactivity in transition metal chemistry and main-group chemistry, particularly in catalytic reactions of biochemical, synthetic or industrial interest. They seek to identify the mechanistic principles that lead to efficient and selective catalysts for a variety of biochemical and industrial processes. In recent years, the focus has been on oxidation chemistry and catalysis using main group oxidants such as hydrogen peroxide and chlorine dioxide. The Reliox process, now in commercial development, was invented in his group. His classroom teaching has been at both the undergraduate level and the graduate level in the areas of general and inorganic chemistry.